Advert President
Advert President™ is our top-of-the-line advertorial service and is designed for CEO's and experienced marketing professionals. Advert President™ is one of our most popular models of high-performance advertorials and is just right for any medium-size or large company. Advert President™ consistently achieves solid results. Designed to deliver a dynamic marketing message that will convince your prospective clients, Advert President™ was written by the leader in advertorial messages and will consistently achieve high conversion rates for your business.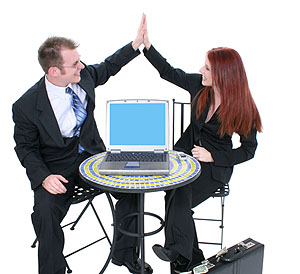 Advert President™ from Advertorial.org is the only high-quality advertorial outsourcing service in its existence on the Internet. You are always guaranteed the highest quality and the best-performing advertorials to all your prospective clients and customers.
You will increase your productivity and your sales while at the same time boost the public's awareness in your products and services. Advert President™ includes six months of hosting of all your advertorials on our powerful Linux servers at no extra charge. We will then supply you with a link to your advertorial where it will be available 24 hours a day, 7 days a week. Increasing your ROI is our number one priority at Advertorial.org.
Advert President™ features:

  Inclusion of your logo
    

  Inclusion of three banners or graphics
    

  10 paragraphs of text (350 words)
    

  Copy editing and proofreading
    

  Formatting advertorial into HTML
    

  Uploading to our fast Linux servers
    

  Hosting of your advertorial for 6 months
    

  Backups of your advertorial done everyday
    

  Individual link supplied with all advertorials
Total cost: only $ 249 all inclusive*





* All prices on this website are stated in US currency.
All payments are made to Advertorial.org's parent company Avantex Hosting.
Home
|
What is it?
|
Models & Pricing
|
Benefits
|
FAQ
|
Contact

    Copyright © Advertorial.org